Big: RideAlly @ Kalaburagi (Gulbarga) now, our 1st Franchise..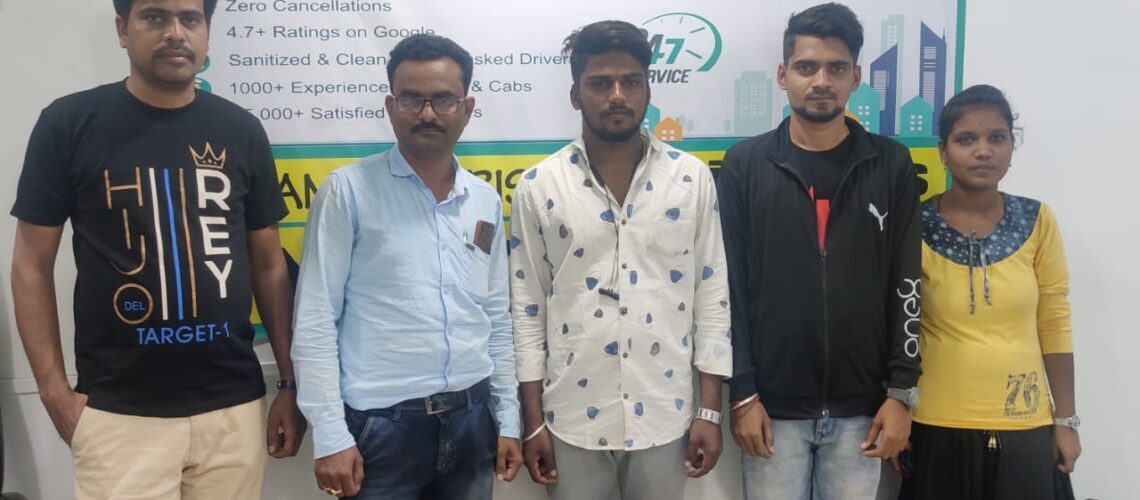 Meet Chethan (owner of SR Tourist at Gulbarga, second from left in photo) who believes in technology with human touch (just like us) and his team at Gulbarga.
About 3-4 months back, when our Operation Head, Shekar (extreme left in photo), visited his office for tie-up and explained about RideAlly. Chethan is already in business of bus tickets, cabs services (at small scale) etc and we were hoping to get cab bookings from customers who book bus tickets to Bengaluru.
He liked our commitment to Customers & Drivers, was very much in awe of technology built (consumer apps, driver app and CMS etc) which is suited for small scale business to dream big. He immediately asked how can we have similar facilities for people at Gulbarga. He even asked some specific features for Gulbarga people which we gladly accepted.
One thing led to another and yesterday, 7 Dec 2020, we launched officially at Kalaburagi. Chethan upgraded his office, staff got trained on technology and dealing with customers/drivers, local drivers are enrolled, posters/flyers are pasted at multiple places including buses between Bengaluru and Kalaburagi, even bookings started pouring in on launch day itself and all of them successful completed.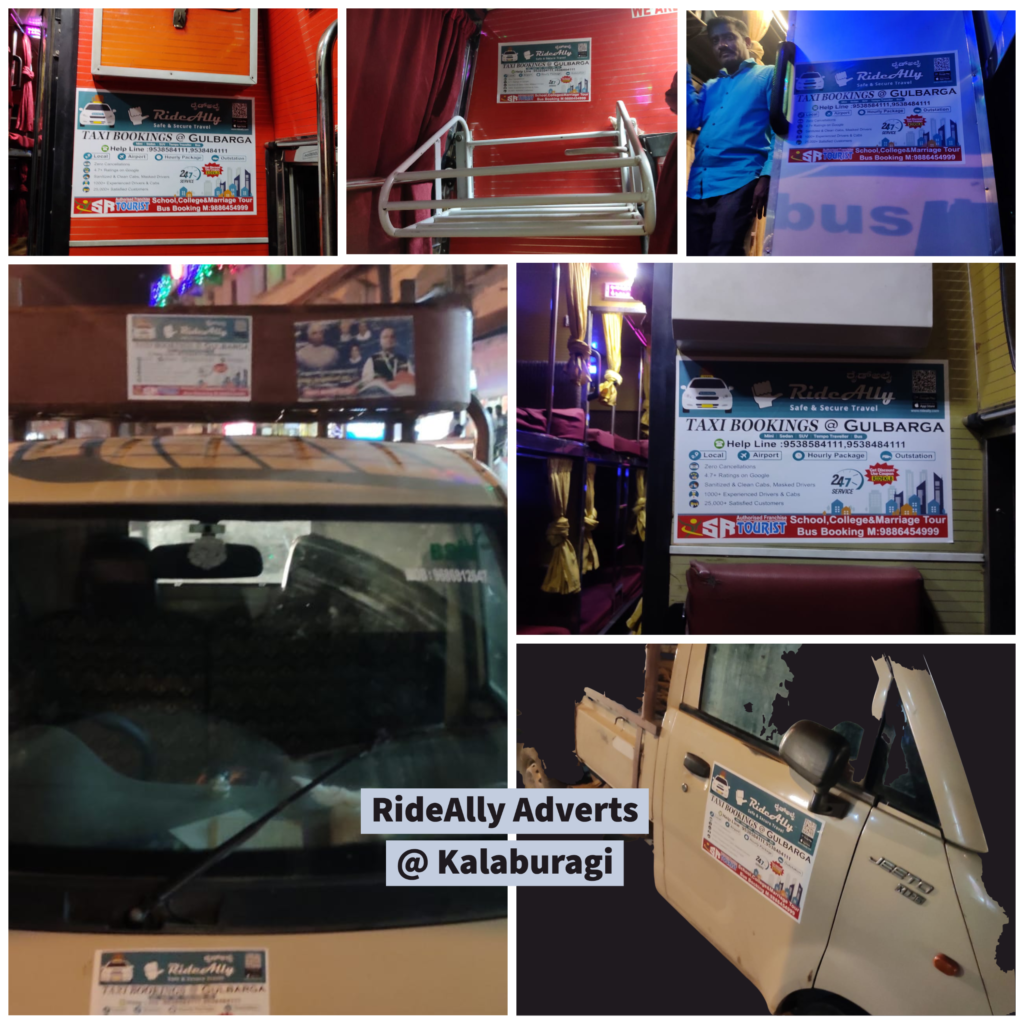 Bless us both to have this long term relationship, true collaboration, 100% Indian way of growing (taking everyone along) and make positive difference in lives of Gulbarga as well.
More such collaboration are on the way however need to see how this one works out during pandemic times.