PrideRun for Green Energy and Kot-Nati and get Discount up to Rs 100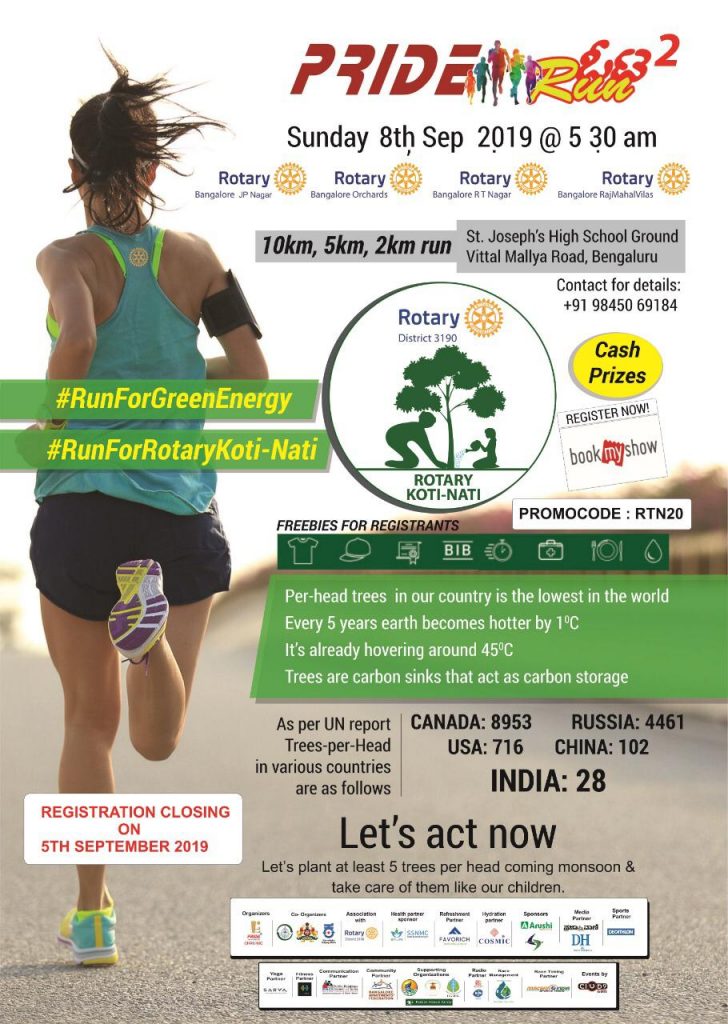 Run with Pride with RideAlly. Make your rides a little more meaningful. Book a ride now and get Discount up to Rs 100 with coupon PRIDERUN.
RideAlly, in proud association with Rotary Pride Run #RunforRotaryKoti-Nati #RunforGreenEnergy, brings 2-km to 10-km marathon run to spread awareness to plant more trees. Come, join hands with us and the rest of the city to make a bigger difference one run at a time.
PRIDE RUN 2019 RUN FOR ROTARY KOTI-NATI Details
When : 8th Sep 2019, 5.30 AM
Where : St. Joseph High School Ground, Vittal Mallya Road. Bangalore.
Run Categories: 2 km | 5 km | 10 km
Registration Link Open till 6th Sept 6:00pm – https://in.bookmyshow.com/sports/pride-run-2019/ET00106901
What you get : T-Shirt | Cap| Medals | E-Certificate |Bib Number | Hydration | Refreshments | Goodies|Cash Prizes – For Winners| Trophies – For Winners
Be a part of the worthwhile Green cause and leave a significant mark behind. Use code PRIDERUN. If you are traveling to Airport (USE code AirRDLY100) or planning to go for window shopping (USE Code PkgRDLY100) or you haven't tried RideAlly Cabs yet? Then book one now with RideAlly app (https://rideally.com/app)
Terms & Condition: Offer is valid till 31st Sept 2019